Orange Chiropractors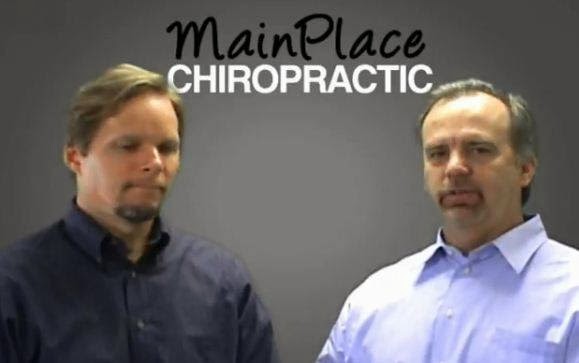 Main Place Chiropractic is located at 1111 Town and Country Road #6, in Orange, California 92868. For years now our Chiropractic team, headed by Dr. Michael Glandorf DC and Dr. Timothy Doering DC, have been helping patients improve their health and lead pain-free, productive lives!

Every client is unique, which is why we provide personalized therapy plans which include chiropractic therapies to assist you with your condition whether it is neck pain, back pain, headaches or even unpleasant muscular stiffness. Dr. Glandorf and Dr. Doering are both proficient and prominent chiropractors in the Orange area, which is why you can guarantee that you'll get treatment with unparalleled excellence.


If it's your first time in the clinic, Dr. Glandorf and Dr. Doering will enlightened you concerning how chiropractic care is done. To find out if this is an appropriate type of treatment for you, you'll undergo a full evaluation first. After determining your eligibility, we will develop a treatment plan that is specific to your condition, age and health goals.

At Main Place Chiropractic in Orange, we use natural healing methods to achieve remarkable results while avoiding the negative effects of drugs or complications of surgery. Patients can recover quicker, feeling much less pain in their body as they continue with treatment. Feel free to check out the countless testimonials and reviews from our satisfied clients.

If you're thinking about a chiropractor for the very first time and would like to get more information about chiropractic care, contact us at (714) 835-2225 to get personalized answers to your concerns from our friendly team.


Become Pain Free With Chiropractic Care
There are many things that you will not be able to do if you are suffering from a painful back or neck. It can be very frustrating! The last thing that you would like to have happen is to lose your capability to play with your children or grandchildren.

Whether it's about having fast pain relief or long-term effects, chiropractic care has a number of benefits. It's all natural, pain-free, drug-free and very effective. Chiropractic care is renowned for correcting the hidden causes of different conditions, rather than simply dealing with the signs. It boosts posture, addresses mobility issues, prevents spinal degeneration and improves overall spinal structure.

While it is important to help patients find relief from pain, for Main Place Chiropractic, treatments should do more than that. In terms of improving one's overall health, natural approaches need to be utilized before than complicated surgeries or harmful drugs. Hence, the New Patient Special on this page is our little gift to YOU. This way, you can very easily call and get a FREE Comprehensive Spinal Exam, In Depth Consultation, and 30 minute Professional Massage.


Your local Orange, CA Chiropractors want to Help YOU!

Dr. Michael Glandorf DC and Dr. Timothy Doering DC of Main Place Chiropractic are committed to bringing you better health and a better way of life by teaching and practicing the true principles of Chiropractic Wellness.

Both of our Chiropractors here at Main Place Chiropractic are committed to giving you only the finest quality care through the use of modern chiropractic techniques. Our Chiropractors, Dr. Glandorf DC and Dr. Doering DC are using the latest and most technologically advanced chiropractic techniques to ensure long-term results for you, our client.

We are at your service to answer your questions and get your pain treated immediately. Don't forget to take advantage of our New Patient Special by filling out our quick form above or give us a call at (714) 835-2225. We look forward to helping you!

Yours in health,

Dr. Michael Glandorf, D.C.
Dr. Timothy J. Doering D.C.
Chiropractors